Description
DEMAND MORE, DEMAND RADEON
Guiding the Future of Gaming
The 4th generation GCN architecture is engineered for gamers who play anything from the latest MOBA's to the most popular AAA titles. Asynchronous Shaders and an enhanced Geometry Engine power new levels of smooth gameplay performance.

Immersive VR Experiences
Experience the next level of immersion with the world of VR gaming and entertainment with Radeon RX graphics cards powered by the revolutionary Polaris architecture.
AMD FreeSync™ Technology
Puts an end to choppy gameplay and broken frames with fluid, artifact-free performance at virtually any framerate.
HDR compatible
Enhanced contrast and colors deliver a strikingly sharp, colorful, and vivid visual experience.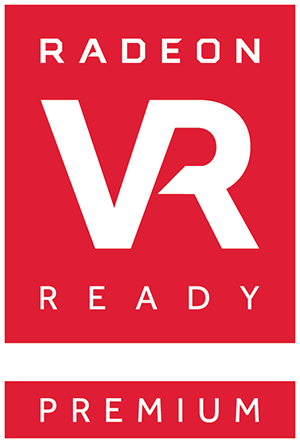 WE'VE GOT YOU COVERED

Solid metal backplate included for extra toughness and finished looks.

THE ULTIMATE GAMING GRAPHICS CARD

Design and Performance in a class of its own.

FIERCE GAMING GLOW

Customize the LED lights and effects to match your system or mood.

TORX 2.0 FAN

MSI's patented fan design generates 22% more air pressure for supremely silent performance.

WE'VE GOT YOU COVERED

Solid metal backplate included for extra toughness and finished looks.

THE ULTIMATE GAMING GRAPHICS CARD

Design and Performance in a class of its own.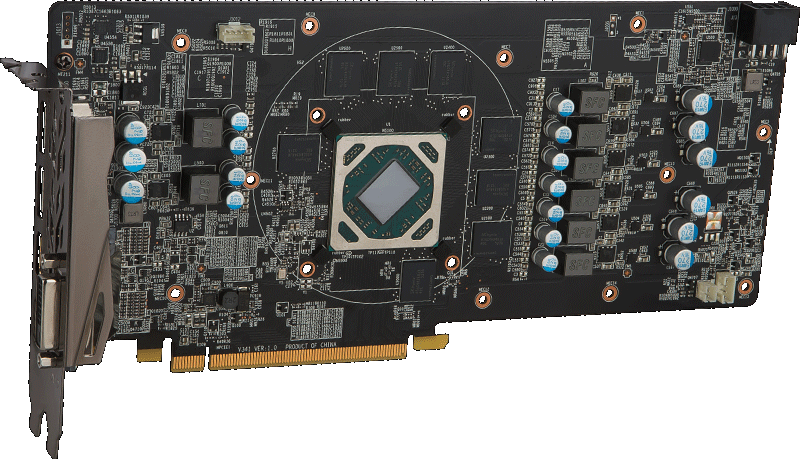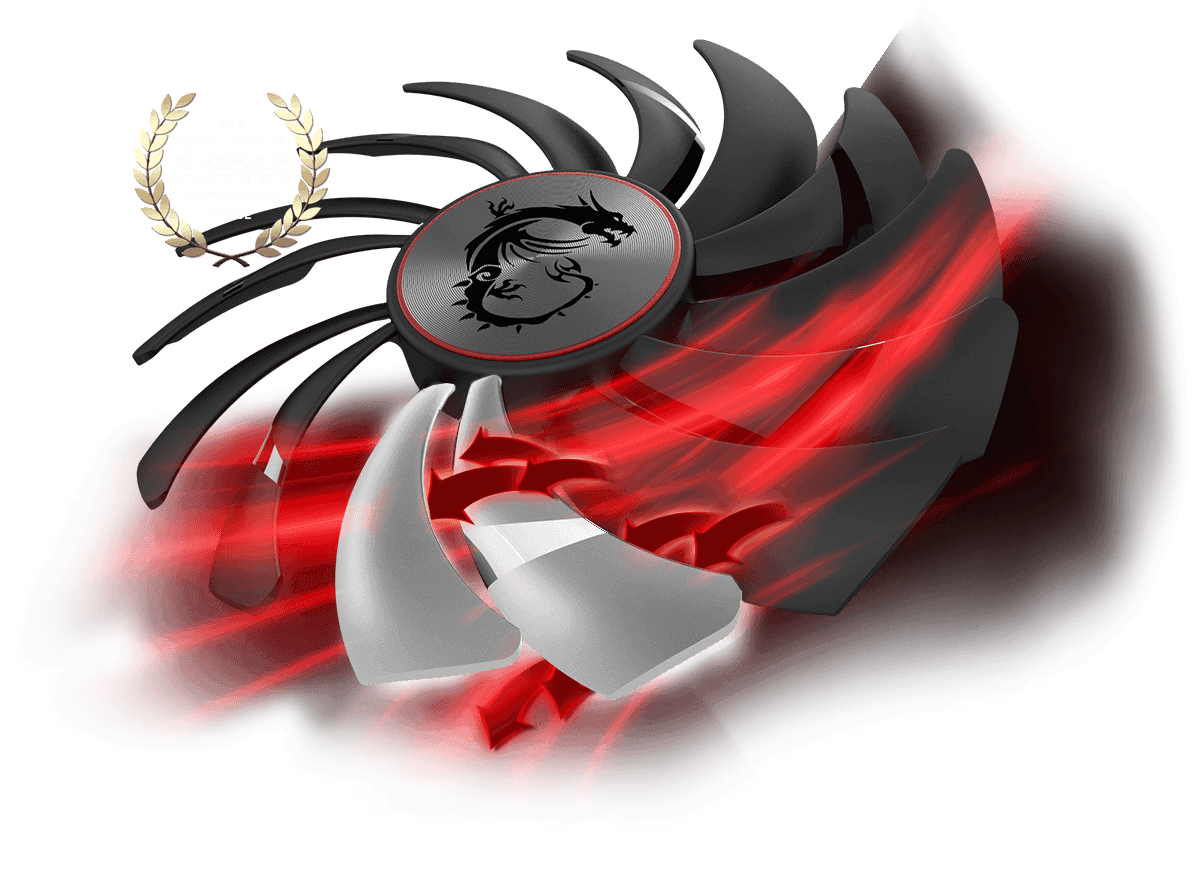 TORX 2.0 FAN
Teamwork for greater strength
Just like in games, the exclusive MSI TORX 2.0 Fan technology uses the power of teamwork to allow the TWIN FROZR VI to achieve new levels of cool.
TORX 2.0 Fan design generates 22% more air pressure for supremely silent performance in the heat of battle.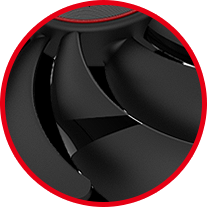 Dispersion Fan Blade
has a steeper curved blade which accelerates the airflow, increasing its effectiveness.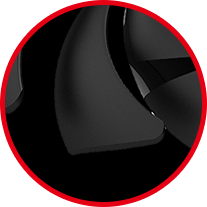 Traditional Fan Blade
pushes down a steady airflow to the massive heatsink below.
Zero Frozr-Stay undetected
First introduced in 2008 by MSI, ZeroFrozr technology has made its mark and is now the industry standard among graphics cards. It eliminates fan noise by stopping the fans in low-load situations. This means you can focus on gaming without the noise of spinning fans.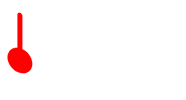 FANS SPINNING
During intense gaming or benchmarking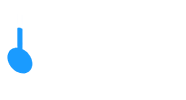 FANS STOP
Completely silent during idle, multimedia or light gaming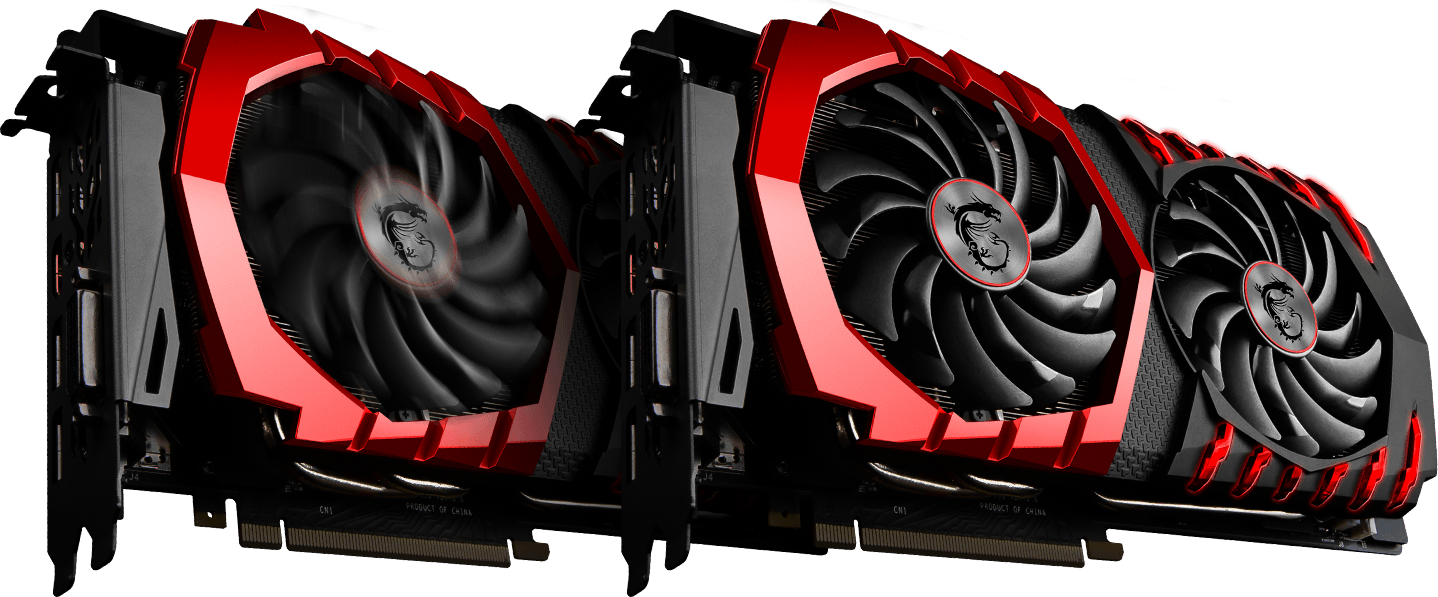 "If your TORX 2.0 fans stop, it's time to push your gaming rig harder!"
Catch the Vibe with Cool LED Effects
Each LED can be controlled individually by choosing any of the animation effects availiable in the MSI Gaming App, ranging from responding to your game sounds or music to steady light, breathing and flashing. Of course, you can also turn them off.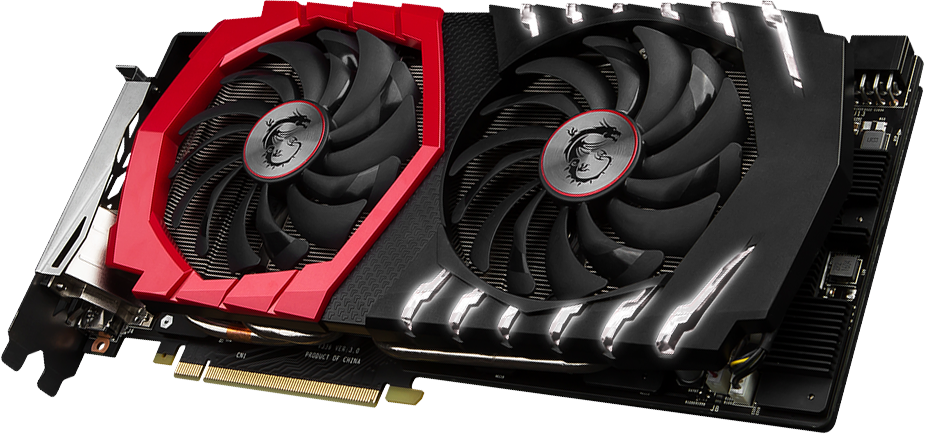 HEATSINK
Lurking under the cover of the GAMING graphics card is an engineering masterpiece designed to keep the graphics card cool. Every tiny detail of the intricate heatsink plays an essential part in providing a cool & quiet gaming experience.
Airflow Control Technology
Using advanced aerodynamics, Airflow Control Technology directs more air directly onto the TWIN FROZR VI heat pipes. The special deflectors on the heat sink enlarge the surface area, which means lower temperatures and better gaming.
Smooth Heat Pipes
Up to 8mm thick copper heat pipes with a smooth squared shape at the bottom maximize heat transfer from the surface of the copper base plate.
Solid Baseplate
To temper the heat generated by a powerful GPU, MSI GAMING series graphics cards use a solid nickel-plated copper base plate. The base plate catches the heat from the GPU and transfers it to the heat pipes for dissipation so you can keep cool.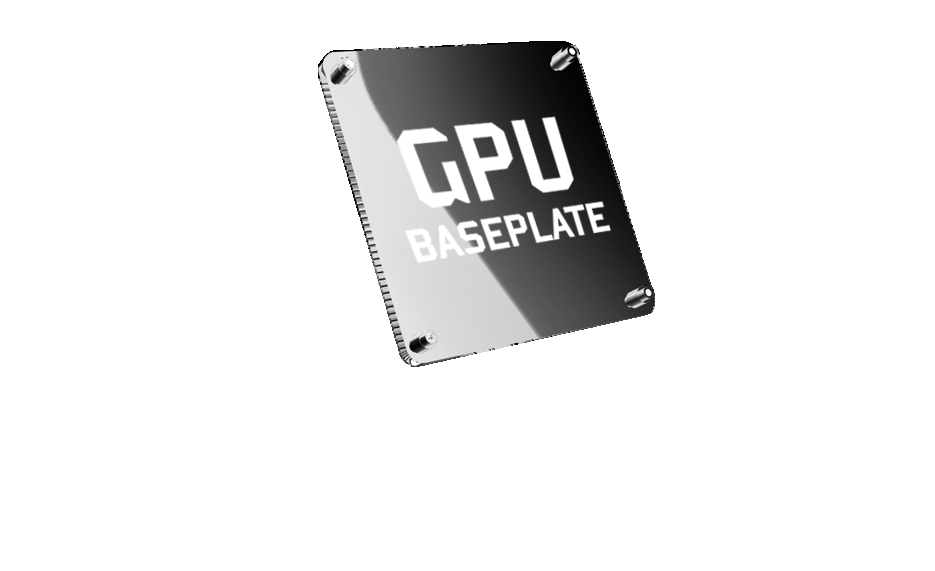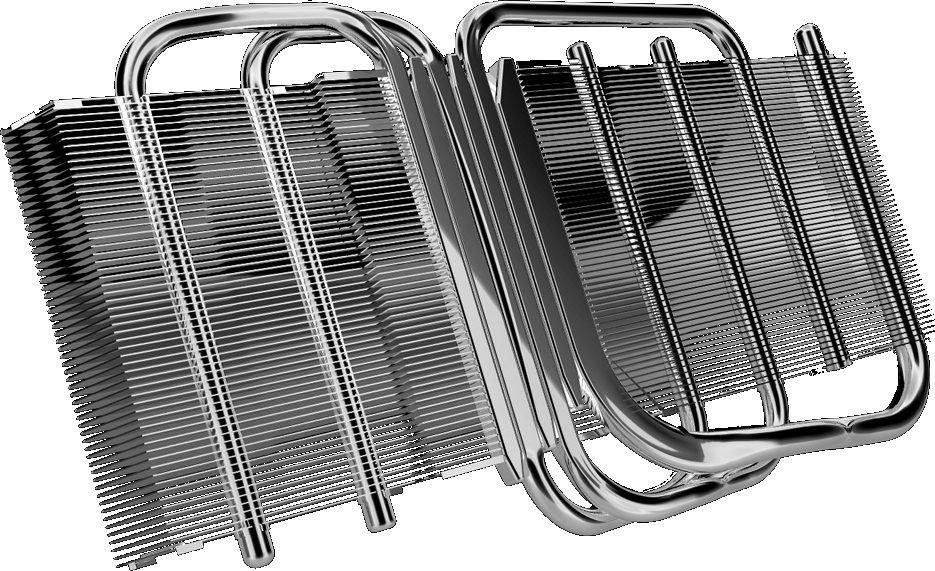 Close Quarters Cooling
Below the heatsink you find the close quarters cooling which enables you to push the MSI GAMING card to the max.
1

Rugged Anti Bending strip

2

Memory Cooling Plate for stable & higher overclocks

3

PWM Heatsink covering the length of the card to ensure cool temperatures
Extra Power Input
A tailored PCB design higher performance and extra cooling comes with an extra 8-pin connector to allow for overclocking beyond the limits.
1

Larger PCB for extra cooling

2

8-Pin power connector
Enhanced PWM design
A 8-Phase PWM design with High Quality Military Class components ensures extreme reliability and superb overclockablity and enhanced efficiency.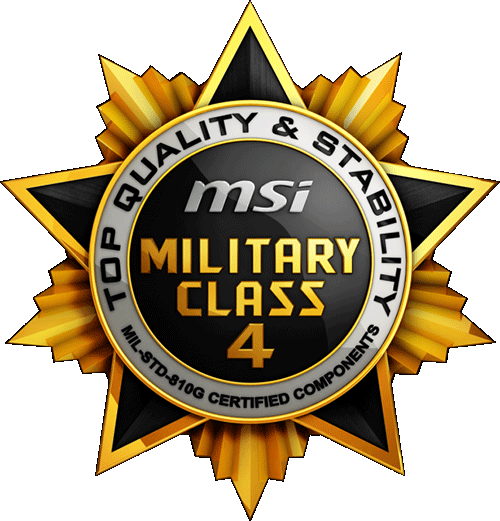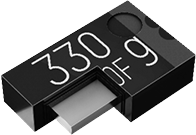 Hi-C CAPs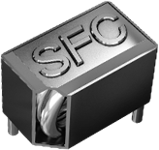 Super Ferrite Chokes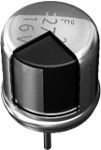 Japanese Solid Caps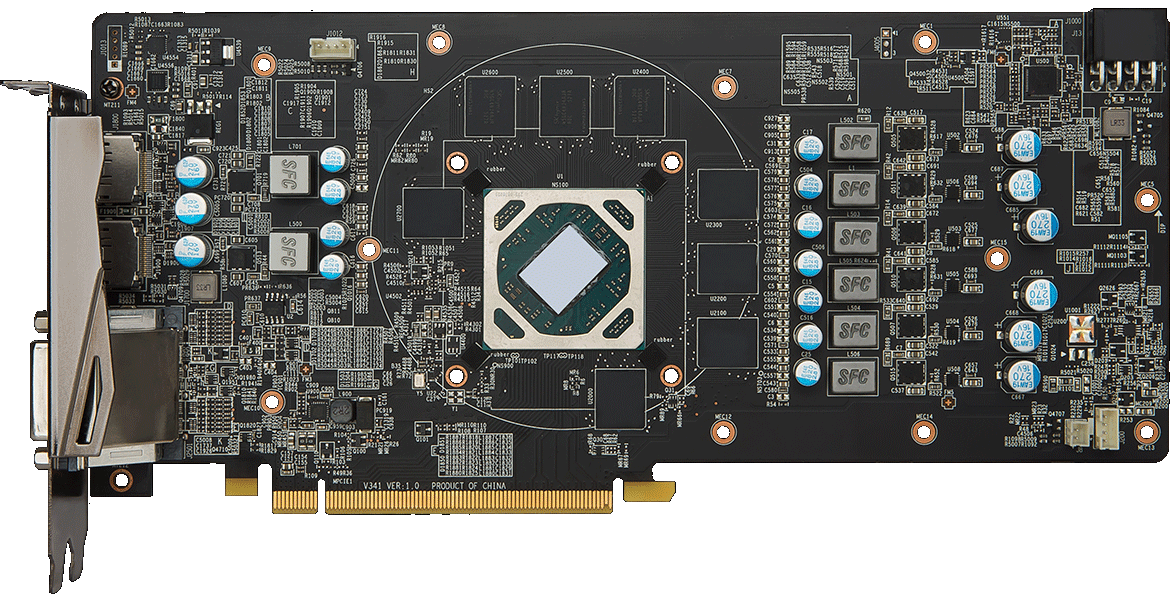 Backplate
A powerful graphics card needs a strong build to harness its performance. MSI GAMING X graphics cards are fitted with a solid metal back plate to make it extra tough. The matte black finish completes the TWIN FROZR VI design to perfection.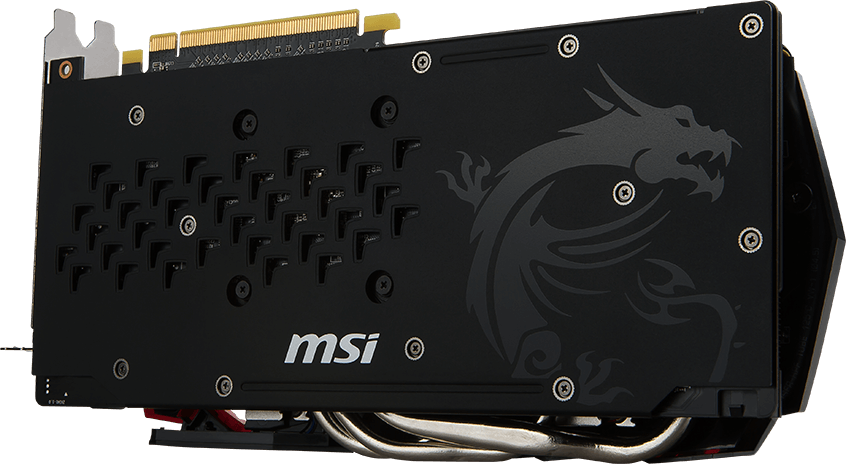 Multi GPU
Gaming enthusiasts are always looking for more performance to get the ultimate experience. Using multiple graphics cards in SLI or Crossfire is a great way to find out just how good it gets. MSI GAMING graphics cards fully support multi GPU technologies.
* Possibilities may vary depending on what is supported per model.
The Future of Gaming
The smoothest, fastest and most exciting gaming experience ever by eliminating screen tearing, display shutter and input lag.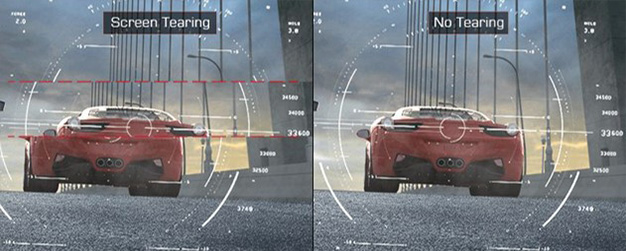 Ultra-high resolution (UHD) delivers 4x the resolution of 1080p content, enabling much sharper and crisper images with delicate details during gaming.
PREPARE FOR VR with MSI
To experience and enjoy the impressive world of Virtual Reality, high-performance hardware is required. MSI, world leading brand in high-end gaming and eSports, provides the right advice to make sure your system is VR Ready. Integrating the very best of cutting edge technologies in recommended MSI VR gaming hardware for smooth performance. Together with our VR partners, MSI brings gamers an extremely realistic VR experience where games come alive.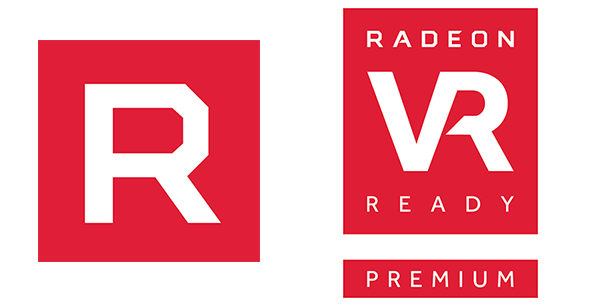 One Click to VR
with GAMING APP
To get the best VR experience, you need your PC to deliver maximum performance. The MSI Gaming App gets your PC primed for VR use in just a single click by setting all key components to high performance settings and making sure other software applications do not impact your VR adventure.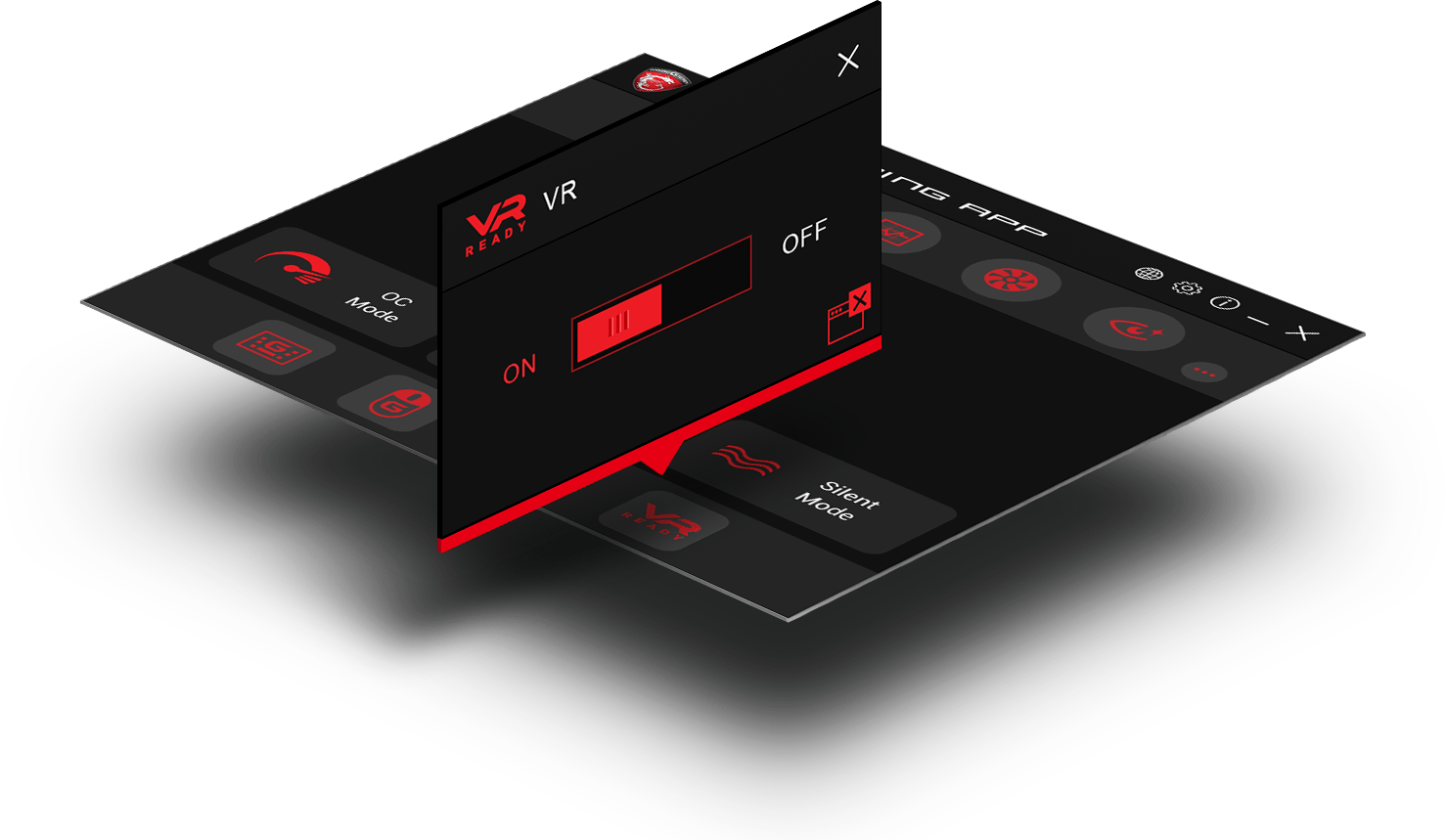 Only everything in 3D!
TriDef VR enables gamer to play their favorite games in 3D on your HMD(head mounted display). DirectX 9,10 and 11 games have been pre-configured to generate an optimal 3D experience using GenMe's industry leading 2D-to-3D conversion technology. TriDef VR allows users to tweak their HMD to provide optimal user experience. It is compatible with both Oculus Rift and HTC Vive. It also offers an unique head tracked, hands-free user interface to allow users to launch games at will while wearing HMD.
Most importantly, MSI offers a 3-month free license to let gamers to fully benefit from the TriDef and get more from their VR.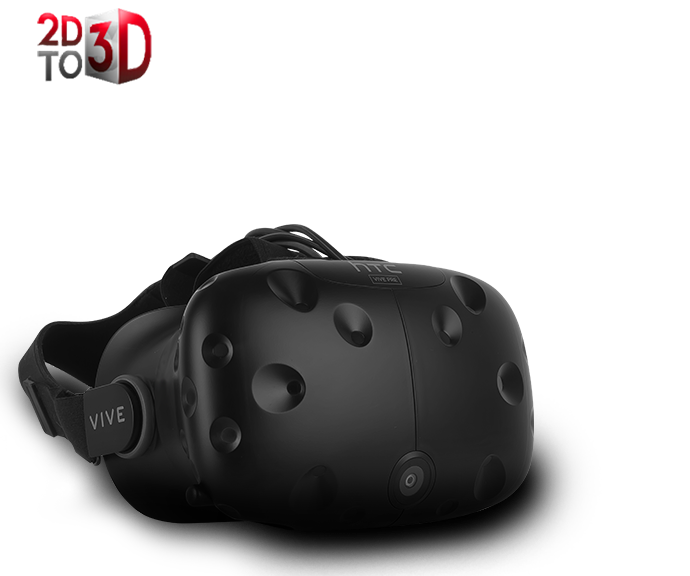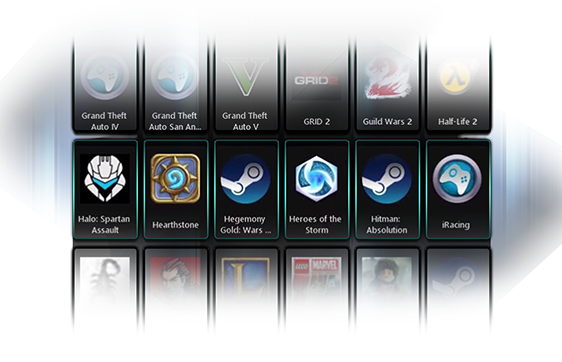 Bring PC game into VR world – Optimized with 900+ game title
Not just VR, also stereoscopic 3D – More reality and more fun
Various VR HMD supported – Support Both VIVE and Oculus Rift
Easy one step on screen setup – Hand free control all setting via HMD
MSI offer a 3-month free license!
Gaming App
The MSI Gaming App allows for one-click performance profiles that unlock extra performance for gaming or keep your card silent during light use. It also features the EyeRest tab, giving you easy access to image quality improving technology. The LED control tab gives you full control over your MSI GAMING LED lights to set the mood.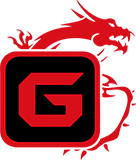 OC Mode
Maximum Performance through higher clock speeds and increased fan performance
Gaming Mode
The best balance between in-game performance and silence
Silent Mode
The best environment for minimal fan noise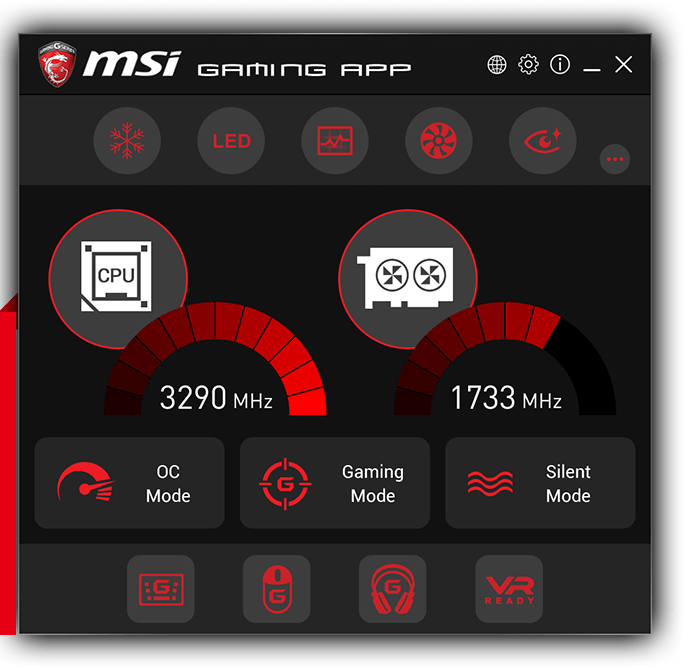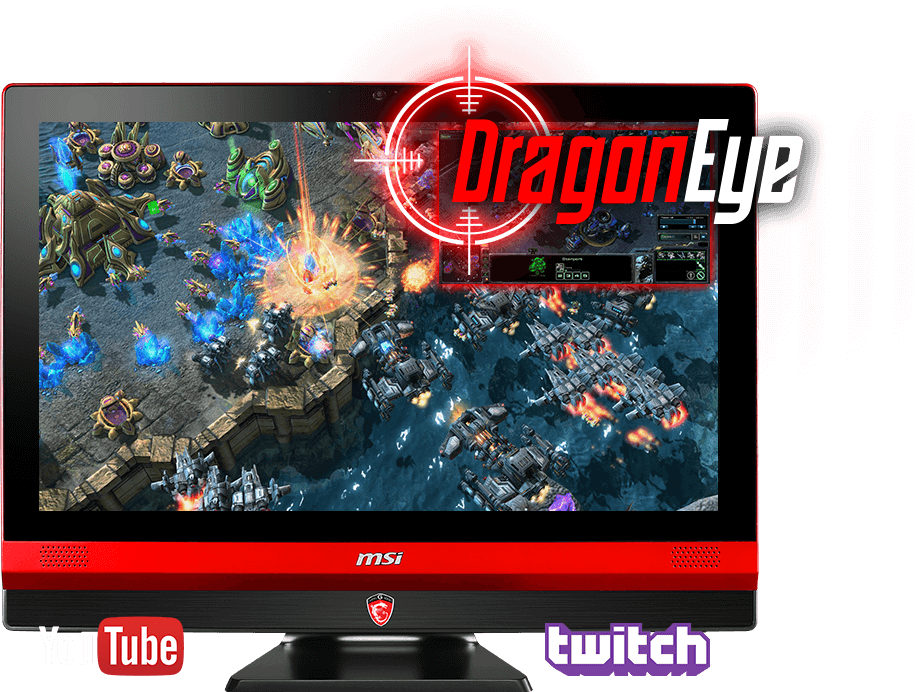 A DIFFERENT VIEW ON GAMING
MSI Dragon Eye allows you to watch a YouTube video or Twitch Stream while playing a game simultaneously. Simply add a link or stream to the Dragon Eye application and select the size, position, volume and transparency and start gaming. With a few hotkeys you can start/pause your video or set the volume.
WANT TO SHOW OFF YOUR SKILLS OR JUST MAKE A FUN GAMING VIDEO FOR YOUR FRIENDS?
XSplit Gamecaster & Broadcaster V2 lets you easily record your gaming moments and broadcast your live gameplay sessions to Twitch, YouTube, UStream and more.
It's simple, easy to use and ideal for sharing your gameplay with friends, family or the world – Or for capturing those perfect gaming moments, just for the heck of it.
So what are you waiting for? Join the revolution and start streaming and recording with XSplit Gamecaster today.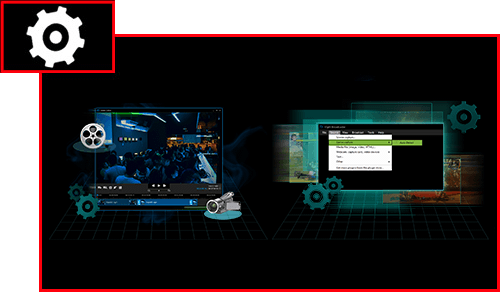 Assemble and edit your recordings using the simple and straightforward video editor. Game Capture Auto Detect allows for automatic streaming when starting a game.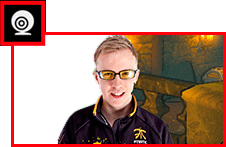 WEBCAM & CHROMA KEY
Add a webcam and show your game face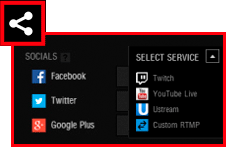 SHARE YOUR BROADCAST
Share your broadcast and conquer the world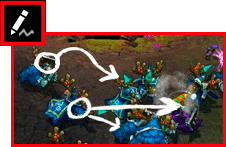 REALTIME NOTES
Draw attention whilst casting with in-game annotations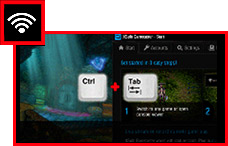 RECORD & STREAM
Use XSplit Gamecaster to stream & record all of your gaming activities
WTFast is the Gamers Private Network ; like a global automated army of IT specialists all working together to optimize your game connection from end to end. WTFast reports rich connection stats for your online game, so you can see exactly what is happening with your game connection.
Built just for MMO gamers
Reduce average ping
Greatly reduce connection flux, spikes and packet loss
MSI Exclusive 2-month premium license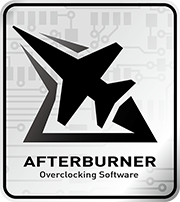 Afterburner
MSI Afterburner is the world's most recognized and widely used graphics card overclocking utility which gives you full control of your graphics cards. It also provides an incredibly detailed overview of your hardware and comes with some additional features such as customizing fan profiles, benchmarking and video recording.